You are currently browsing the monthly archive for April 2012.
Ladies and Gentlemen, prom season is here once again! Posted in prior weeks North Raleigh Florist showed you what we had to offer for gorgeous corsage wristlets. It is time now to decorate those wristlets, and make a matching boutonniere so that you and your date can be the cutest there.
Step 1: MAKE SURE YOU KNOW WHAT COLOR YOUR DATE IS WEARING
Step 2: Gentlemen pick out a wristlet that will completely compliment your dates look. NRF has a wide variety of different wristlets that your date would love! You can even pick out a wristlet that will be a very fashionable bracelet once your special day is over.
Step 3: The Design
With knowing the dress color and the tux color that your date will be wearing, it helps the designers and you to create your own unique look.
Step 4: Flowers:
North Raleigh Florist has no limitations when it comes to picking out the flowers and personal designs for you and your date.
Several flowers to offer: Roses (left), and Spray Roses (right) come in reds, pinks (light and hot), white, orange, and lavender. It is generally suggested that if your flower choice is roses, that the man has a full size rose, and the ladies wear a more dainty, smaller spray Rose.
Alstroemeria– comes in all colors…Reds, purples, pinks, peaches, whites, oranges, yellows and more. Alstros' are a good flower to use in replace of a full size lily; it still brings the lily feel to the design, and holds up great without water.
Delphinium, Gerberas, and Orchids are all wonderful and unique flowers. They can really add personality and pazazz to your look. Flowers range in all colors. Check out some of North Raleigh Florist's signature designs….
 Step 5: Pull it all together
Once picking out the flowers you would like to incorporate into your corsage or boutonniere, next finish your look with ribbons, or bling, or other add-ons to help your look be 100% correct.
Step 6: Set up a pick up time, and HAVE A GREAT NIGHT!!!!
North Raleigh Florist is excited to help you and your date come up with your own 2012 Prom design. Let us help you. (919) 847-3381
Passover is a Jewish holiday and festival that commemorates the story of Exodus in which the ancient Israelites were freed from Egyptian slavery. Passover begins on the 15th day of the Nisan month of the Jewish calendar, which typically coincides with April and is celebrated for seven or eight days and is one of the most widely observed Jewish holidays as 67% of Jews routinely hold or attend a Pesach seder, while only 46% belong to a synagogue.
Some of the most commonly known characteristics of Passover include separate plates for different dishes, Matzah Bread, (or unleavened bread), fasting of the first born, and the Seder dinner. Another important part of the Seder dinner is decorating the table with flowers as they are mentioned in a prayer.
The Seder dinner has fifteen parts as follows:
Kadeish קדש – recital of Kiddush blessing and drinking of the first cup of wine
Urchatz ורחץ – the washing of the hands – without blessing
Karpas כרפס – dipping of the karpas in salt water
Yachatz יחץ – breaking the middle matzo; the larger piece becomes the afikoman which is eaten later during the ritual of Tzafun
Maggid מגיד – retelling the Passover story, including the recital of "the four questions" and drinking of the second cup of wine
Rachtzah רחצה – second washing of the hands – with blessing
Motzi מוציא – traditional blessing before eating bread products
Matzo מצה – blessing before eating matzo
Maror מרור – eating of the maror
Koreich כורך – eating of a sandwich made of matzo and maror
Shulchan oreich שולחן עורך – lit. "set table"—the serving of the holiday meal
Tzafun צפון – eating of the afikoman
Bareich ברך – blessing after the meal and drinking of the third cup of wine
Hallel הלל – recital of the Hallel, traditionally recited on festivals; drinking of the fourth cup of wine
Nirtzah נירצה – conclusion
Consider sending flower to a loved one this Passover for their Seder table, or maybe even for your own. Traditionally flowers for Passover were blue and white, but today people are choosing flowers to match their home décor or simply a centerpiece in spring colors as shown. Let North Raleigh Florist customize the perfect centerpieces for you or your host this Passover.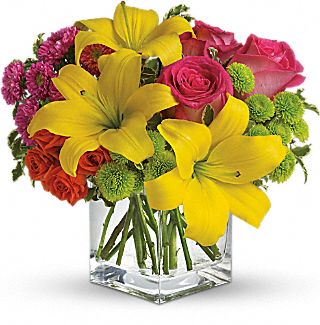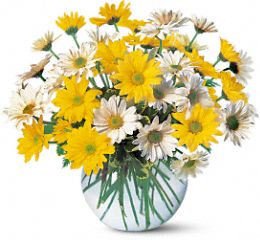 When the season of spring and Easter rolls around, several plants and flowers bloom and have a beautiful meaning of spring. North Raleigh Florist has several spring arrangements and beautiful blooming plants. For the season of Easter, our shop has Easter Lilies that symbolize purity, virtue, innocence, hope and life. These beautiful white trumpet-shaped flowers completely capture the spiritual essence of Easter.
Millions of homes and churches use this flower to represent the joy and hope in life. Whether given as a gift or enjoyed in your own home, the Easter Lily serves as a beautiful reminder that Easter and Spring is a time for rejoicing and celebrating.

The Latin name for the Easter Lily, Lilium longiflorum, is a native plant to the South Ryukyu Islands in Japan. Prior to 1941, World War II, the majority of the Easter Lily bulbs were exported to the United States from Japan. Since then however, the U.S has gained control of The Easter Lily bulb production and now have the superior quality of the Easter Lily bulbs grown.
http://bluepearlvet.com/files/2011/04/Easter_Lily.jpg
To maintain the full enjoyment for your Easter Lily in your home, look for plants with flowers in various stages of ripeness. Open or partly open blooms tend to blossom over the next several days. As the flowers mature, remove the pollen before it starts to shed. This gives longer flower life and prevents the pollen from staining the white flowers. Be sure to also cut off the withering blooms to make the plant more attractive and still fresh and enjoyable.
In the home, Easter Lilies prefer moderately cool temperatures.  Easter Lilies prefer moist, well-drained soil. Water the plant thoroughly, however try to avoid over-watering and allowing the plant to sit in standing water.
After the last bloom has withered and has been cut, you can continue to grow your Easter Lilies and even plant them outside in your garden to enjoy them for years to come. Once the lilies have finished flowering, place the potted plants in a sunny location. Continue to water thoroughly as needed, and add one teaspoon of slow-release fertilizer every 6 weeks. You can move the pots to a sunny location outdoors after the danger of frost has passed.
Plant the Easter L
ily bulbs 3 inches below ground level, and mound up an additional 3 inches of topsoil over the bulb. Plant bulbs at least 12 to 18 inches apart in a hole sufficiently deep so that the bulbs can be placed in it with the roots spread out and down, as they naturally grow. Spread the roots and work the prepared soil in around the bulbs and the roots, leaving no air pockets. Water in immediately and thoroughly after planting. Try not to allow the soil to heave or shift after planting.
As the original plants begin to die back, cut the stems back to the soil surface. New growth will soon emerge. You may be rewarded with a second bloom later this summer, but most likely you will have to wait until next June or July to see your Easter Lilies bloom again.
Another planting tip to consider is that lilies like their roots in shade and their heads in the sun. Mulching helps conserve moisture in between watering. It keeps the soil cool and loose, and provides a fluffy, nutritious medium for the stem roots. And lucky for us, The Easter Lily bulbs are surprisingly hardy even in cold climates. Just be sure to provide winter protection by mulching the ground with a thick, generous layer of straw, pine needles, leaves, ground corncob, or pieces of boxes or bags. Carefully remove the mulch in the spring to allow new shoots to come up, as your Easter Lilies will keep on giving beauty, grace and fragrance in years to come.
Be sure to capture the beauty of Spring and Easter by purchasing your o
wn Easter Lily plant at North Raleigh Florist. It comes in brightly spring colored baskets so you can always enjoy the view. Be sure to also check out other Easter and Spring fresh cut flower arrangements.